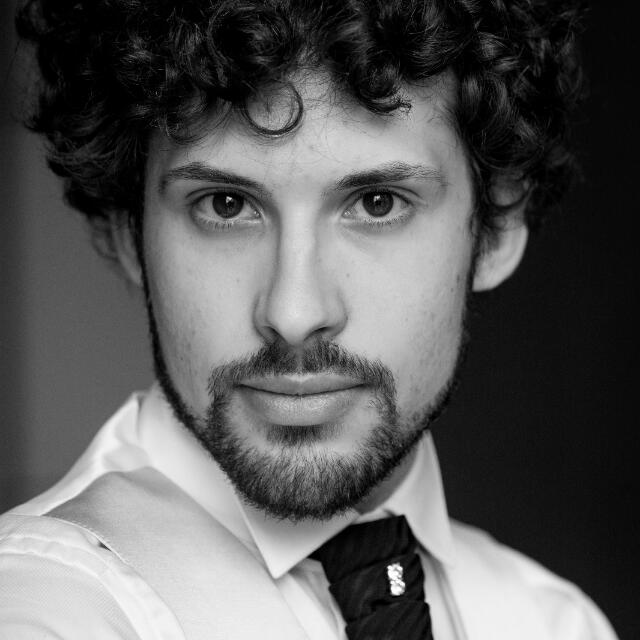 Ruben Caliandro
Technical Director, Graphics and Game Programmer
Contact
Date of Birth
June 7, 1990
Email
ruben.caliandro@gmail.com
About
I work as Technical Director at Tiny Bull Studios, an indie game developer based in Torino (Italy). I work since 2016 in the video game industry and I have 10+ years of former experience as hobbyist in Game Programming and Graphics Programming.

I coded my first Graphics framework based on DirectX at the age of 15-17 and my greatest passion since then is shader programming. I also worked as Web Developer from 2010 to 2016, in companies located in Italy (Torino) and USA (Sunnyvale, CA).

I graduated with a Bachelor's Degree in Computer Science in 2012 and a Master's Degree in Virtual Reality in 2017, both with the score of 110/110 with honors.
Work Experience
Turin, Italy
Sep, 2020 — Present
1 year 3 months
Technical Director at Tiny Bull Studios srl:
Technical Art Direction, R&D and team management
Researching state-of-art production and rendering techniques for specific types of game content, with an eye on CPU and GPU optimisation in advance
Defining optimised workflows for creating and implementing game art in a feasible way for a small team of Artists
Giving technical instructions to Artists and mentoring to Technical Artists
Programming tools in support of art production workflows
Shader programming
Main Technologies: Nintendo Switch, Unity, C#, ShaderLab, CG/HLSL/GLSL
Turin, Italy
Dec, 2016 — Aug, 2020
3 years 8 months
Graphics Programmer, Game Programmer at Tiny Bull Studios srl:
Visual Effects and Game Programming
Shader Programming and Optimisation
Particle Systems and Post-Processing
Making the effects support Virtual Reality
Main Technologies: Unity, C#, ShaderLab, CG/HLSL/GLSL, Oculus, Vive, PlayStation 4
Turin, Italy - Sunnyvale, USA
Apr, 2010 — Sep, 2017
7 years 5 months
Full-stack Web Developer at various companies:
Full-stack Web Development
Main technologies: Node/Express, Ruby/Rails, Angular, AWS, Docker, Databases, PHP
More about the companies on LinkedIn
Volunteer
Sep, 2009 — Jun, 2013
3 years 9 months
Film Projectionist, Cinema Teatro Cuore:
35mm Film Projections.
Film assembling and deassembling, security checks, film projections
Education
Jan, 2013 — Oct, 2017
Score: 110/110 with honors
Università degli studi di Torino - Computer Science Department
Master of Science: Computer Graphics, Virtual Reality and Multimedia
Thesis: Visual Effects for Real-Time Stereoscopic Rendering
Sep, 2009 — Dec, 2012
Score: 110/110 with honors
Università degli studi di Torino - Computer Science Department
Bachelor of Science: Computer Science (Networks)
Thesis: Spam Analysis tools
High School P. Gobetti
High School: Science
Thesis: Mathematics applied to 3D Computer Graphics Programming
Key Projects
Sep, 2020 — Jul, 2021
Confidential project
Technical direction, R&D, shaders, custom tools
Underwater VR — Oculus VR Experience
A VR experience in which you cruise aboard an underwater vehicle to explore some of the facilities of Italy's largest energy company.
Unity, C#, HLSL, Volumetric effects, Caustics, Stereoscopic VFX
Skill Steal — PC (Prototype, Unreleased)
A multiplayer battle royale where opponents can steal each other's skills.
Unity, HDRP, 500+ realtime lights in the same environment at 60 fps
Blind — Oculus, Steam VR, PSVR
Blind is a narrative-driven psychological thriller for virtual reality where the player is blind and must explore their surroundings using echolocation.
Fully custom lighting system and shaders for echolocation
Light management and optimisation algorithms built from scratch
Stereoscopic VFX and post-processing
Unity, C#, CG
Mathematics applied to 3D Computer Graphics — High School Thesis
A thesis regarding some notions of trigonometry and geometric transformations, which I studied while making my first graphics framework, and a 3D demo application showing the solar system.
Made at the age of 16-19 with DirectX, C#, HLSL shaders
Other personal projects
More about other projects on LinkedIn, GitHub and my personal website
Languages
English
Professional working proficiency
Interests
Guitar: Electric Guitar, Classical Guitar
Puzzles: Rubik's Cube and others